5ouda asked:
Where does your username come from? Like, what made you choose it?
shoomlah answered:
Shoom'lah is a portmanteau of two words in D'ni, the language from the MYST franchise- shooth, meaning "death," and m'lah, meaning "lizard."  So I guess it means "Death Lizard" or "Lizard of Death" or "Ew it's a dead lizard don't touch it" or something comparable.
I came up with the name when I was trying to design creatures for my own Myst age back in 2000 (the Shoom'lah was some semi-aquatic reptile that was an omen of death), and when I needed a screenname in the now-defunct Rivenguild forums I went with that.  I can honestly say I didn't expect it to stick, especially not for eleven years.
And, if you're curious, my drawings of the actual shoom'lah creature over the years: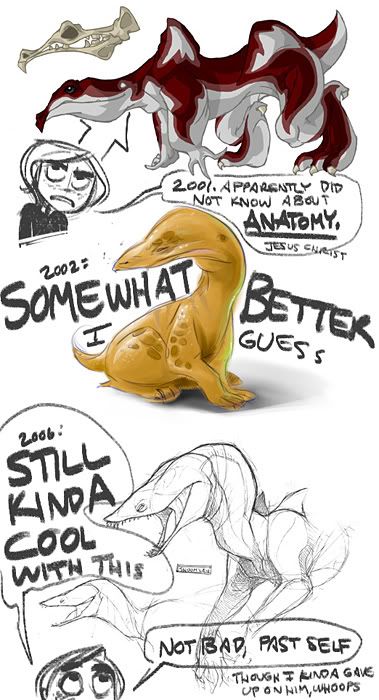 I've gotten three or four asks about this recently, so it seems as good a time as any to reblog this sucker. FOURTEEN YEARS STILL GOIN' STRONG